Who we are
EMT Technologies started with purpose to provide state-of-the-art digital solutions and data interconnection, focusing on software development and digital systems security.
The company invests in innovative digital technologies, which allow the easy transition to the new digital age and simplify the use of technology to serve everyday and essential needs.
We want to disrupt the healthcare sector. Our vision is to create an innovative digital product for the holistic approach of medical information with a secure, easy and transparent way of access and cooperation of all stakeholders.
Public and private health organisations, insurance companies, hospitals and individuals will be stakeholders in a new, quality transformation of health services. Particular emphasis is placed on strengthening prevention and improving clinical decision-making for immediate social and economic outcomes.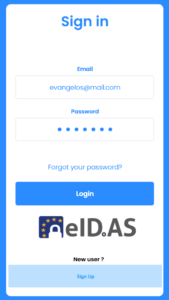 Health is a state of complete physical, mental and social well-being and not merely the absence of disease or infirmity

World Health Organisation
Years of combined experience
Business sectors with deep knowledge
Projects launched until today
Advisory Board - Healthcare
Pavlos Efthymiou is the Director General of the Hellenic Entrepreneurs Association (EENE)…
Solve any problem creatively with the freedom to explore work that inspires you